Objectives
Grammar quiz

What punishment fits the crime? You decide

Real life scams + modals of deduction

Writing an advice poster

Real life rescue + writing a first-hand report
Modals of deduction:
He must have been running for charity. It couldn't have been easy!
doing community service: 'They must have vandalised somewhere."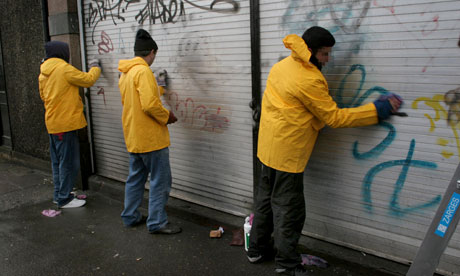 Counterfeit money:
Counterfeit designer goods:
The Real Hustle – Best Scams:
The Oceanos sinks:
Today's words & facts:
In the UK it is estimated that each new prison place costs £119,000 and that the annual average cost for each prisoner exceeds £40,000. Such huge public expenditure should not be spent without question.
28 Jul 2008
ASBOs
ASBOs are civil orders to protect the public from behaviour that causes or is likely to cause harassment, alarm or distress. An order contains conditions prohibiting an individual from carrying out specific anti-social acts or (for example) from entering defined areas.
Capital Punishment in the UK:
Last executions. England and in the United Kingdom: on 13 August 1964, Peter Anthony Allen, at Walton Prison in Liverpool, and Gwynne Owen Evans, at Strangeways Prison in Manchester, were executed for the murder of John Alan West on 7 April that year.
ankle tag for criminals (tagged):

muggy 

adjective
When the weather is muggy, it is unpleasantly warm and the air contains a lot of water.